A Radio Station
A Radio Station is a board game in which you work at a little radio station in a small town. Edit sound clips together, build radio programmes, and get them on the air!
A puzzle and pretend game for two players, the programme supervisor and the sound editor, or a single person taking on the two roles.
The download includes everything you need to print the game yourself and start playing! Note that the game is an early prototype and that not everything is entirely figured out yet :)

Receive programme requests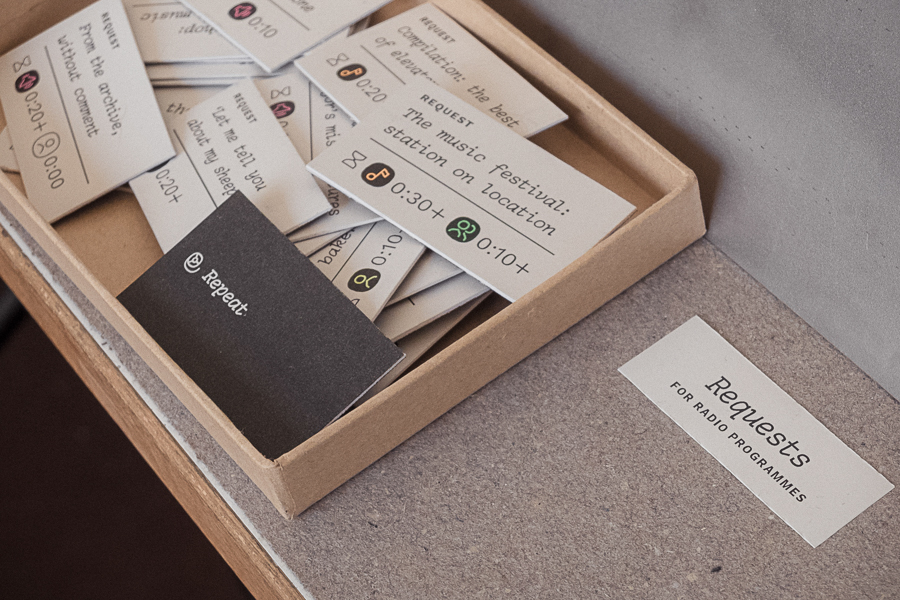 Assemble and edit sound clips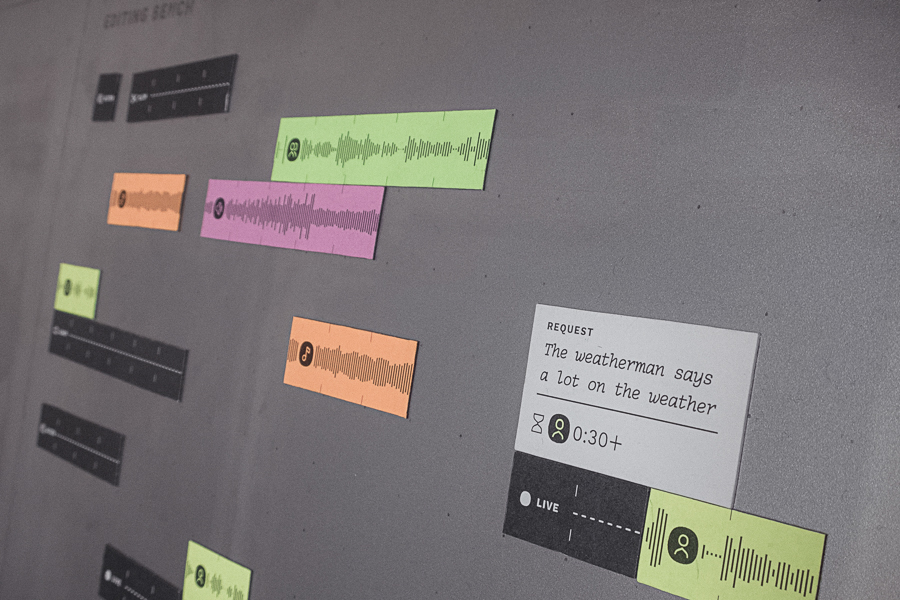 Get programmes on the air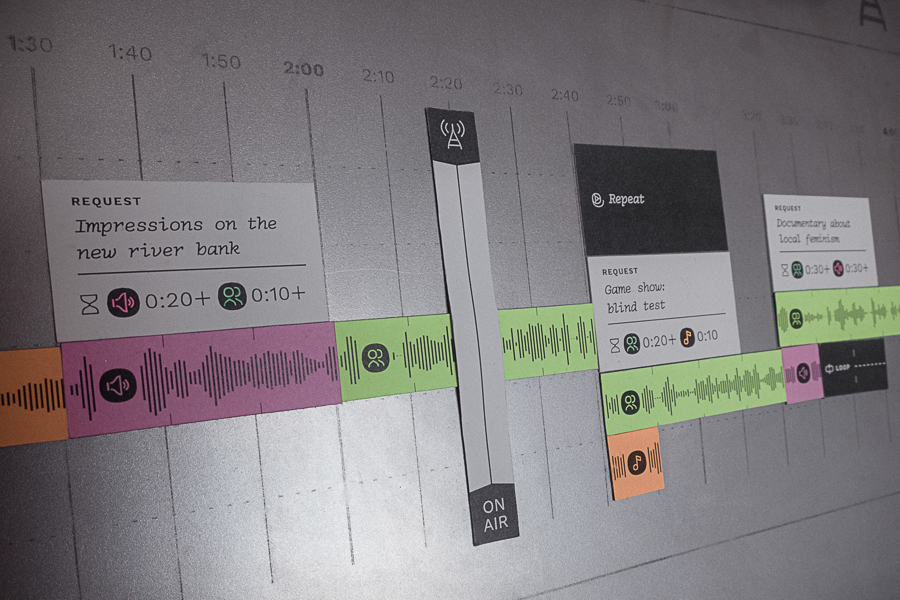 Initially made in 2019 on the occasion of "Homo Ludens: Product Design Tools for Play", a summer course at the Bauhaus-Universität in Weimar, Germany.
Download
Click download now to get access to the following files:
Radio-Station-Game.zip
1 MB
Comments
Log in with itch.io to leave a comment.
You should have things that the audience likes, instead of just things they don't like.
Hey, thanks for commenting :) Yes that makes a lot of sense! Something to implement in a next version… In the meantime, feel free to invent some if you play!
why would I want to use loops if it only makes the audience dissatisfied?
Hi, thanks for your comment! If you don't have any other fitting clips under hand, they are a quick way to complete a programme and gain some time. The game does need some more testing to be balanced, so if you try playing and realise that loops don't make that much sense, please let me know :)